On Tuesday, November 6, Mason Votes in conjunction with the Office of Student Media hosted a live election night show. The program was broadcast live from the Johnson Center Atrium and available via webcast at Connect2Mason.com, MasonCableNetwork.Com, and Mason Cable Network campus TV channel 231. Many students and staff members joined together to make election night fun and exciting for students here at Mason. Although many reporters were in the J.C atrium there were also other reporters around campus interviewing students in places like Sub I getting their reactions and feedback from Election Day.
The panel on stage at last night's event consisted of Shane Smith, Colleen Wilson, Reuben Jones, John Hill, and Storm Paglia. The panel had students representing different organizations come onstage to be interviewed throughout the broadcast. As a reporter, my job was to shade the Democratic states in as they were announced along with Lauren Waldron who shaded in the Republican States. Students were engaged and entertained throughout the entire event and the J.C atrium stayed packed until the announcement of President Barack Obama's re-election. Judging by the turnout this is an event that will most likely take place in the next four years.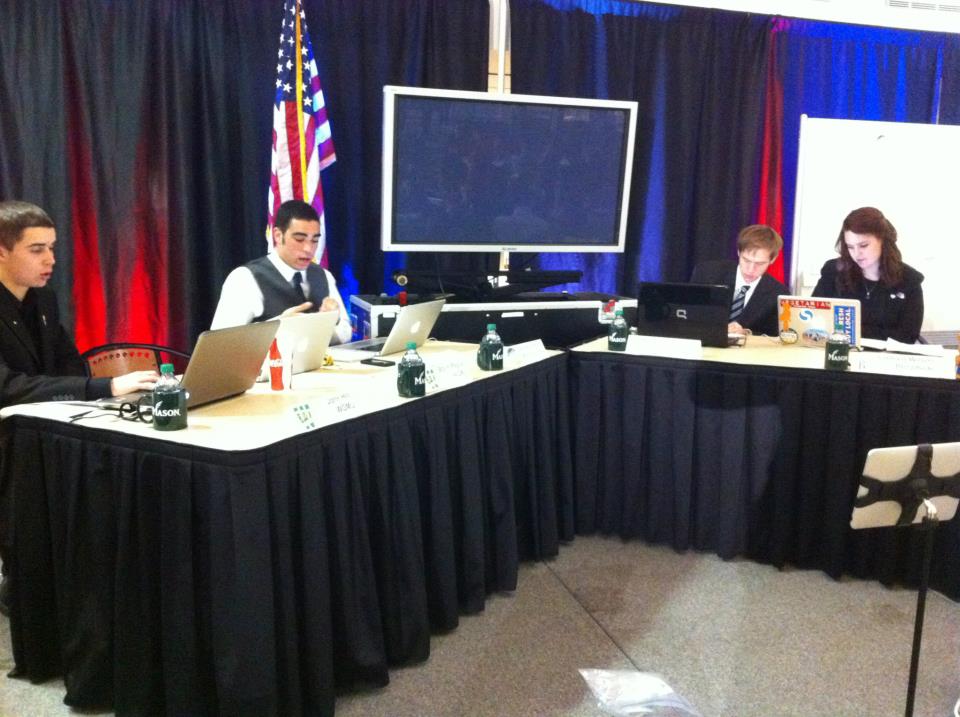 From Left to Right: John Hill, Shane Smith, Rueben Jones and Colleen Wilson.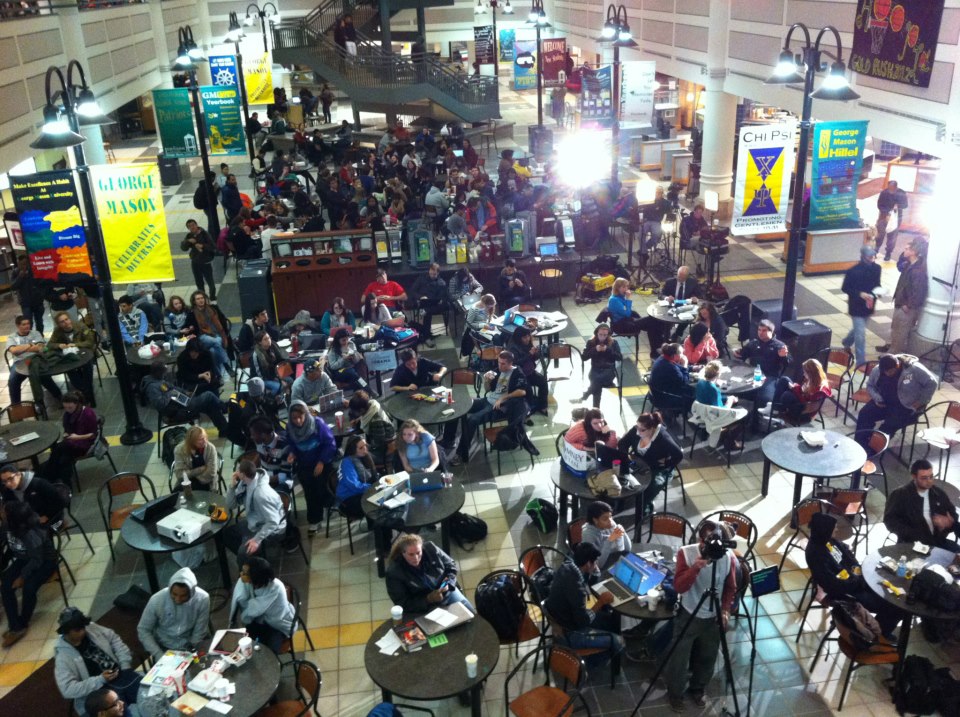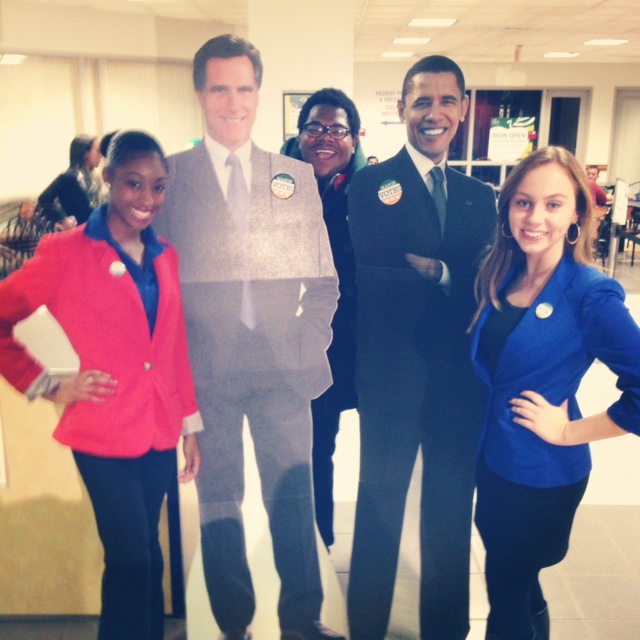 From Left to Right: Jasmine Young (Reporter), Kevin Jackson (Student Government) and Lauren Waldron (Reporter).