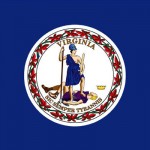 All 237 polls in Fairfax County are open Tuesday, June 11, 6 a.m. to 7 p.m., for the Democratic Primary. The primary is open to all registered voters. The ballot includes Democratic candidates for lieutenant governor, attorney general and, in the 86th District, for a member of the House of Delegates. The Republican candidates were chosen at a state convention held in Richmond last month.
Fairfax County Public Schools are still in session. If your poll is at a school location, please be cautious when driving in that area, especially in the morning and afternoon when buses are unloading or loading and the students are walking or being dropped off.
Make sure you are ready to vote by taking these steps:
Bring a Form of ID to Poll: List from the Virginia State Board of Elections.
Make Sure You Know Your Polling Place: There are three easy ways to check your poll location and other important information.
Unofficial election results will be available from the Office of Elections. Unofficial returns are updated throughout the night as the precincts report in after the polls close at 7 p.m. Only Fairfax County returns are available on this website. Statewide returns will be available from the Virginia State Board of Elections.