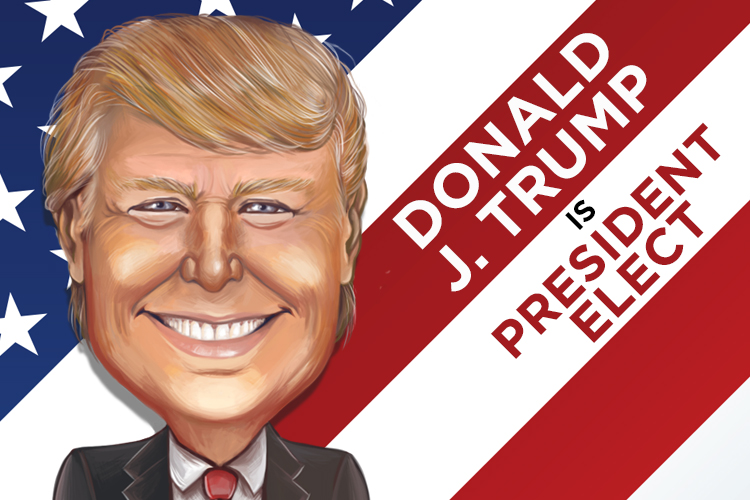 In case you haven't heard, Donald J. Trump is officially President-Elect and will take office on Friday, January 20, 2017.
Curious about how George Mason University students voted in Election 2016? Check out Student Media's exit polling data below.
We surveyed 500 students outside the Merten Hall polling place on Election Day, November 8, 2016.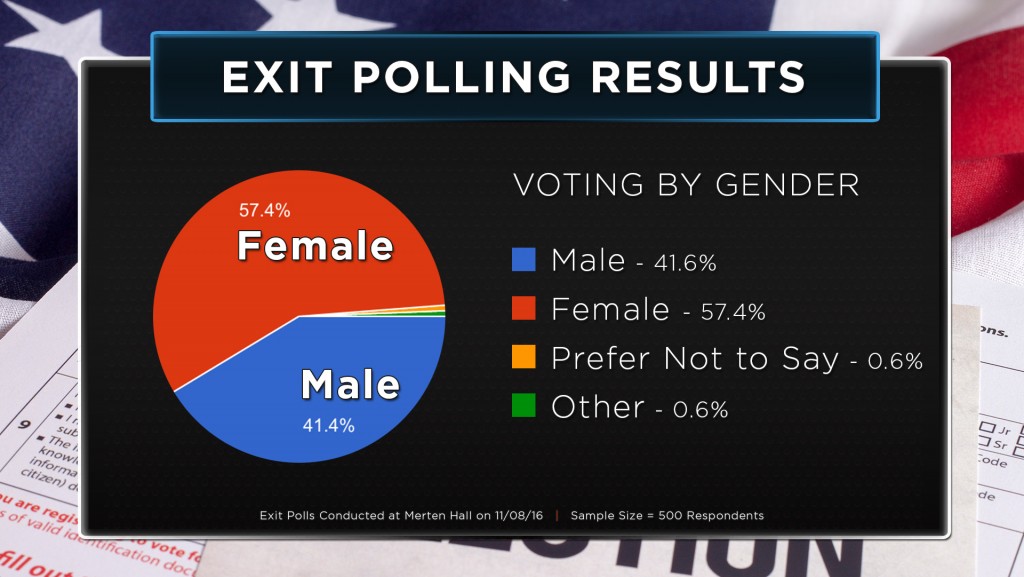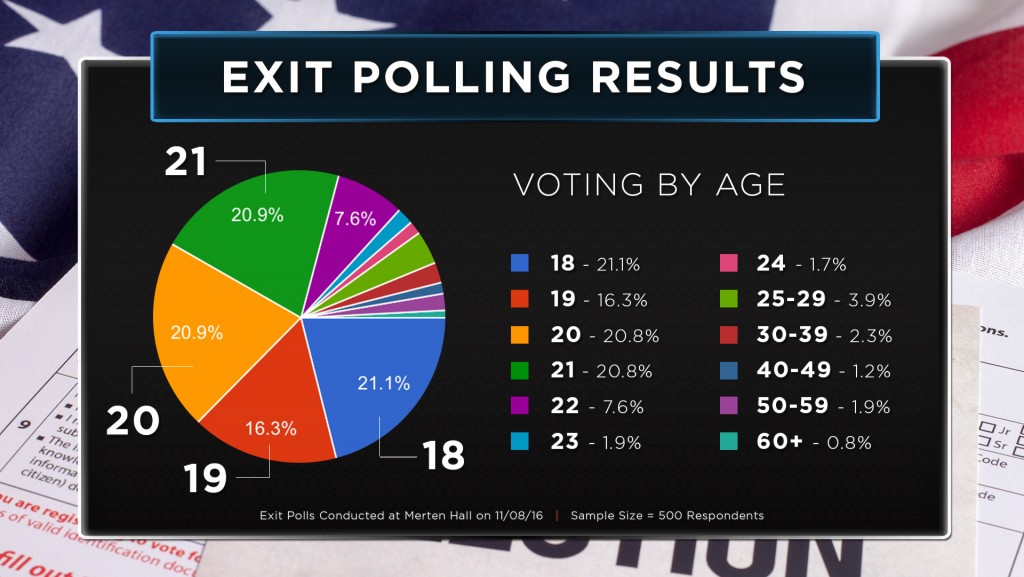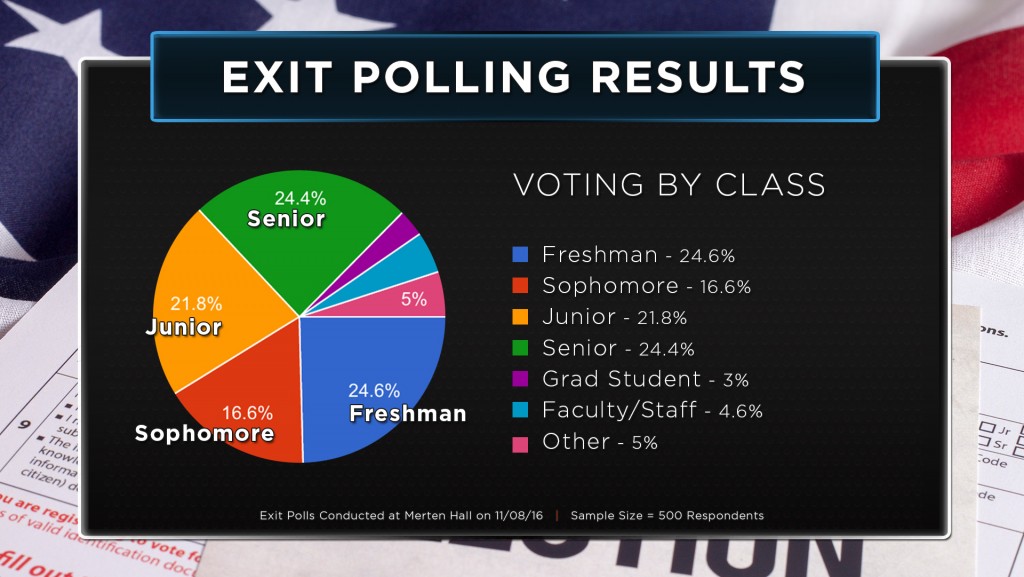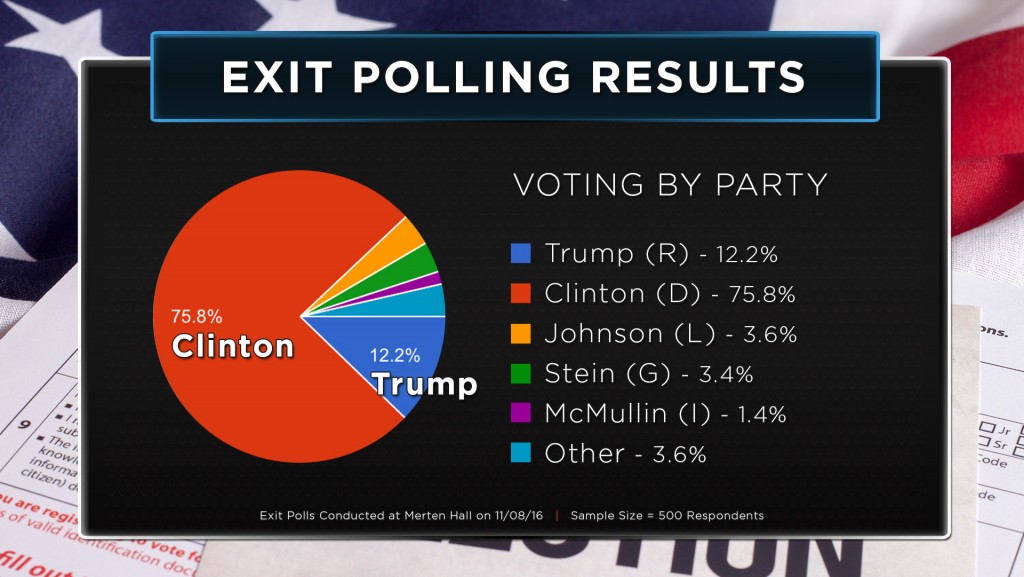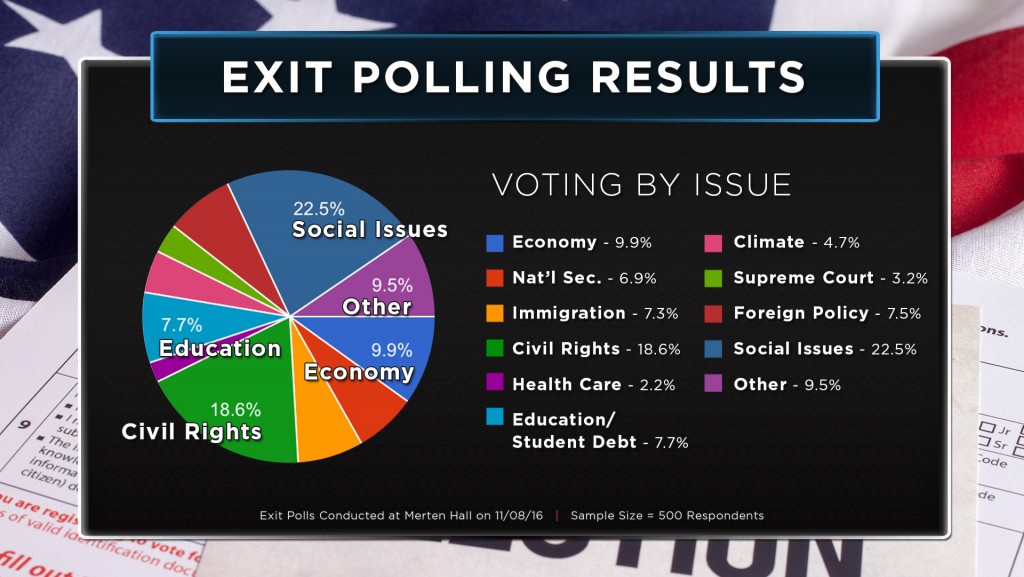 Candidate Illustration by: Mary Jane DeCarlo