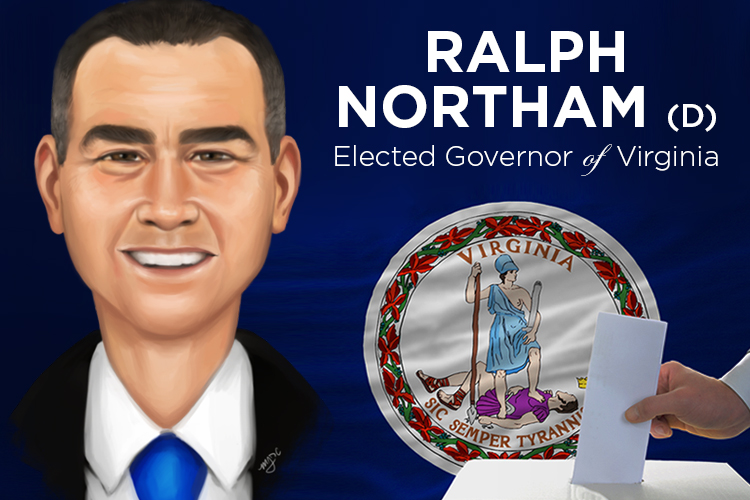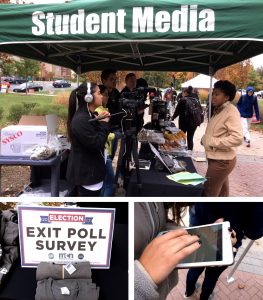 Student Media and Mason Votes conducted exit polling outside Merten Hall on Election Day to learn more about what issues and candidates were motivating factors for student voters in 2017.
Over 300 students were asked to complete a short exit survey after voting at Mason's on-campus polling place, and the results were announced on Mason Cable Network's LIVE election coverage Tuesday evening.
Mason voters overwhelmingly supported Democratic candidate Ralph Northam (90%-Northam, 8%-Gillespie, 2%-Hyra), who was declared the winner of the gubernatorial race about an hour after polls closed across the Commonwealth.
By far the most important issue to Mason students when considering their next governor was Civil Rights, with a full 25% of respondents selecting that as their top concern. Perhaps not a surprising finding given the contentious back and forth between the major candidates on questions of race, identity, protestors' rights, and removal of Confederate statues in the wake of the tragic events that took place in Charlottesville, VA back in August. By contrast, only 18% of Mason students chose civil rights as their top issue in 2016.
The next most important issues to Mason voters in 2017 were Health Care (13%), Higher Education (11.6%), and Economy and Jobs (11.3%). Rounding out the top five issues by percentage was Immigration (9.67%) and Environment (9.67%), which tied for fifth place.
Full exit polling results can be found below. Click on an image to enlarge.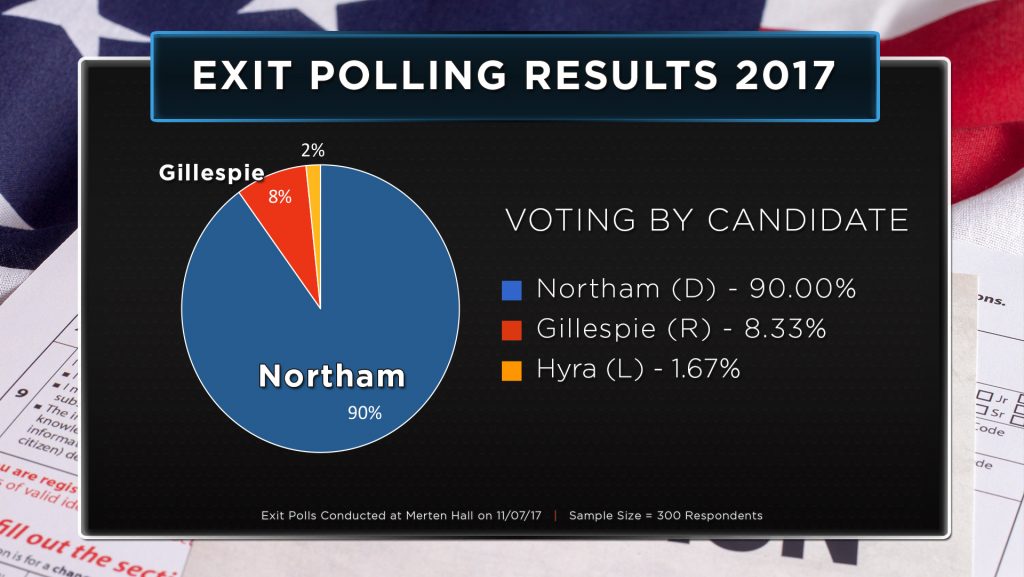 Photos by: Rodger Smith
Exit Poll Graphics by: Erik Truong and Jason Hartsel