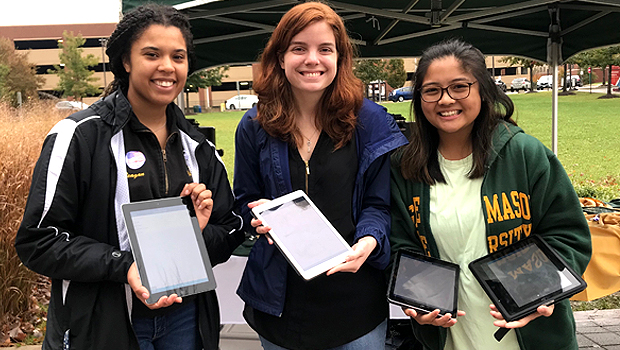 Student Media and Mason Cable Network conducted exit polling outside Merten Hall on Election Day to learn more about what issues and candidates were motivating factors for student voters in the 2018 midterms.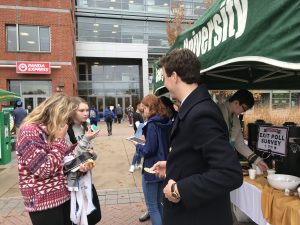 Despite the rain, over 280 students completed a short exit survey after voting at Mason's on-campus polling place, and the results were announced on Mason Cable Network's LIVE election coverage on Tuesday evening. Click here to watch MCN's full election night broadcast on YouTube.
Mason voters overwhelmingly supported Democratic candidates in both the House and Senate races. Sen. Tim Kaine (85%-Kaine, 8%-Stewart, 3%-Waters, 4%-None) and Rep. Gerry Connolly (79%-Connolly, 9%-Dove, 3%-Porter, 9%-None) were both re-elected with comfortable margins.
By far the most important issue to Mason students when casting their ballots in 2018 was Civil Rights, with 28% of respondents selecting that as their top concern. This tracks almost exactly with our 2017 exit poll results when 25% of on-campus voters identified Civil Rights as the most important issue.
The next most important issues to Mason voters in 2018 were The President (21%), Gun Control (13%), Health Care (7%), and the Environment (7%).
Full exit polling results can be found below. Click on an image to enlarge.
Photos courtesy of: Mason Cable Network  |  Exit Poll Graphics by: Erik Truong and Jason Hartsel