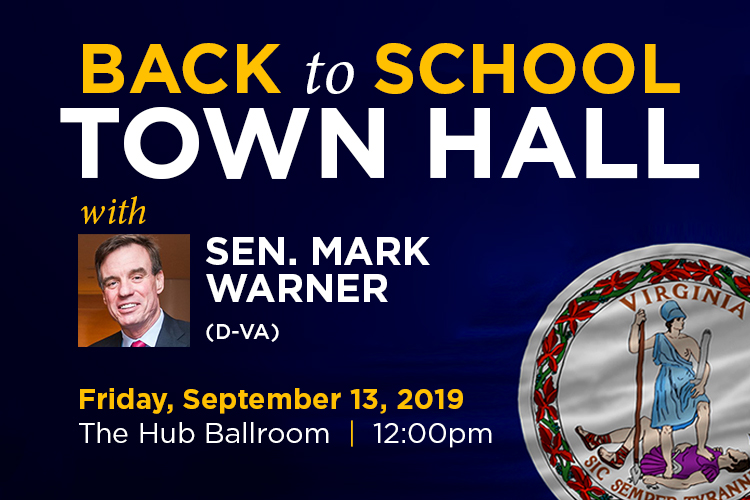 *UPDATE: Click here to watch video from this event.
_________________
Mason students, faculty, and staff are invited to join Senator Mark R. Warner (D-VA) for a Back to School Town Hall at 12 noon on Friday, September 13, 2019 in The Hub Ballroom on the Fairfax campus of George Mason University.
Senator Warner will provide an update on his legislative initiatives regarding college affordability and take your questions. The Senator looks forward to having this important discussion with the Mason community.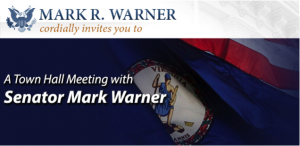 Space is limited, so please REGISTER by Tuesday, September 10, 2019
Register at gmutownhall.eventbrite.com
This is a non-partisan, official Senate event open to George Mason University students, staff, and faculty with a valid GMU ID.