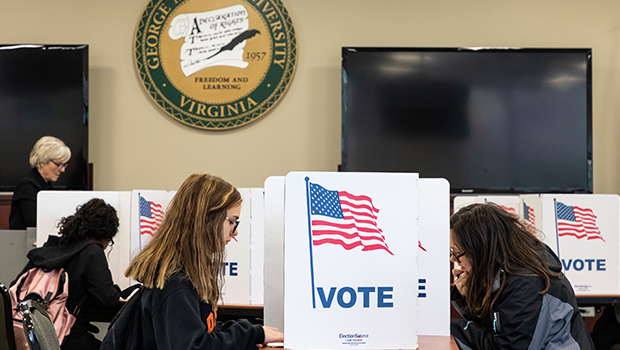 Have you updated your Virginia voter registration information with your campus address?
If not, the deadline to register or update your registration is Tuesday, October 15, 2019 (by mail or in person, or online at vote.virginia.gov by 11:59 pm, Tuesday, October 15th).
All Mason students are encouraged verify their current registration information and make any necessary updates as soon as possible by visiting: www.elections.virginia.gov/registration/
How to vote on campus (Merten Hall polling place):
ON-CAMPUS STUDENTS: Use your HUB mailing address at 4450 Rivanna River Way, PMB #, Fairfax, VA 22030 as your residence address. However, question number 4 on the voter registration form must include the residence hall with your room number in the fillable area, when filling out the form. This will allow you to vote on campus at Merten Hall for the Presidential Election.
ONLY students properly registered at a campus address may vote at the University Precinct located at Merten Hall on the Fairfax campus. All other Mason students and faculty must vote at their registered home precincts.
Required Photo ID: Photo ID is required to vote. Your George Mason Student Photo ID is welcomed on Election Day.
Click here to download a "Pocket Guide for Voters" from the Virginia State Board of Elections.