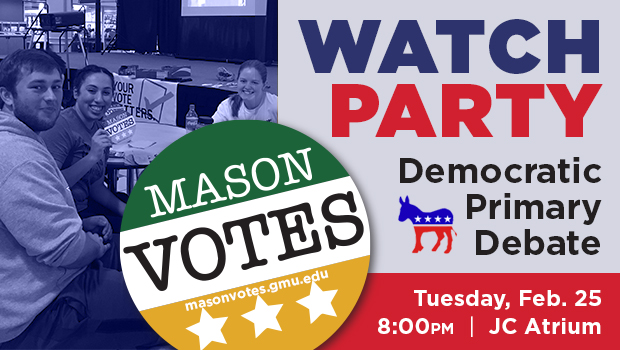 Join Mason Votes for a Debate Watch Party in the JC Atrium at 8pm on Tuesday, February 25th as the Democratic primary candidates square off LIVE on CBS.
Enjoy #FREEpizza and swag during the last debate before Virginia (along with 13 other states) votes on Super Tuesday, March 3rd for their choice to be the Democratic nominee.
Click here to RSVP via Mason360.