Mason Community Briefing: White House Executive Orders and the Impact on Students, Scholars and Faculty at George Mason University
Friday, February 3, 2017  |  4-6pm  |  Merten Hall 1201
Video conferencing available at Founders Hall, Room 322 (Arlington) and Bull Run Hall Room 254 (Sci-Tech)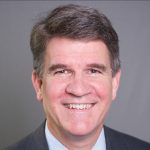 Guest Presenter: Mark B. Rhoads
Attorney at Law and Member, American Immigration Lawyers Association
McCandlish Holton Law Firm
The briefing will be followed by a Q&A period.
Please join us, all are welcome.
Executive Order Summary:
On January 27, 2017, the new administration issued an Executive Order which suspends "entry into the United States" of individuals who hold passports from Iran, Iraq, Libya, Somalia, Sudan, Syria and Yemen for 90 days (and possibly longer) . The affected individuals include the following:
Individual who hold passports from these listed countries and who have or want to apply for nonimmigrant visas to enter the US;
dual citizens who hold passports from one of the listed countries, and refugees from these listed countries
The Executive Order specifically does not bar travel for those traveling on diplomatic visas (A visas), NATO visas, C-2 visas for travel to the United Nations, and G-1, G-2, G-3 and G-4 visas; they may, for the time being, continue to travel and to return to the United States without restriction.
There are a number of lawsuits already filed which challenge the legality of the Executive Order, and several federal courts have issued Temporary Restraining Orders ruling that the Executive Order appears to violate constitutional principles as well as the Immigration and Nationality Act.  The situation is fluid, and subject to change at any time.
For additional help, a resource in Washington, D.C.:
Simon Sandoval-Moshenberg, Director of Immigration Advocacy, Legal Aid Center in Washington, D.C.
703.778.3450, simon@justice4all.org